Downtown Portland Hostel Expansion Complete
The Northwest Portland Hostel expansion is complete and summer travelers are ready to explore beautiful Portland with a renovated and larger hostel home base. The Northwest Portland Hostel is a member of Hostelling International and has consistently taken opportunities to expand hostel options for travelers throughout Oregon.
The community of buildings on NW 18th is within walking distance to attractions and transportation. Pence added a new building with nearly 80 beds and a full cafe in the tight urban space.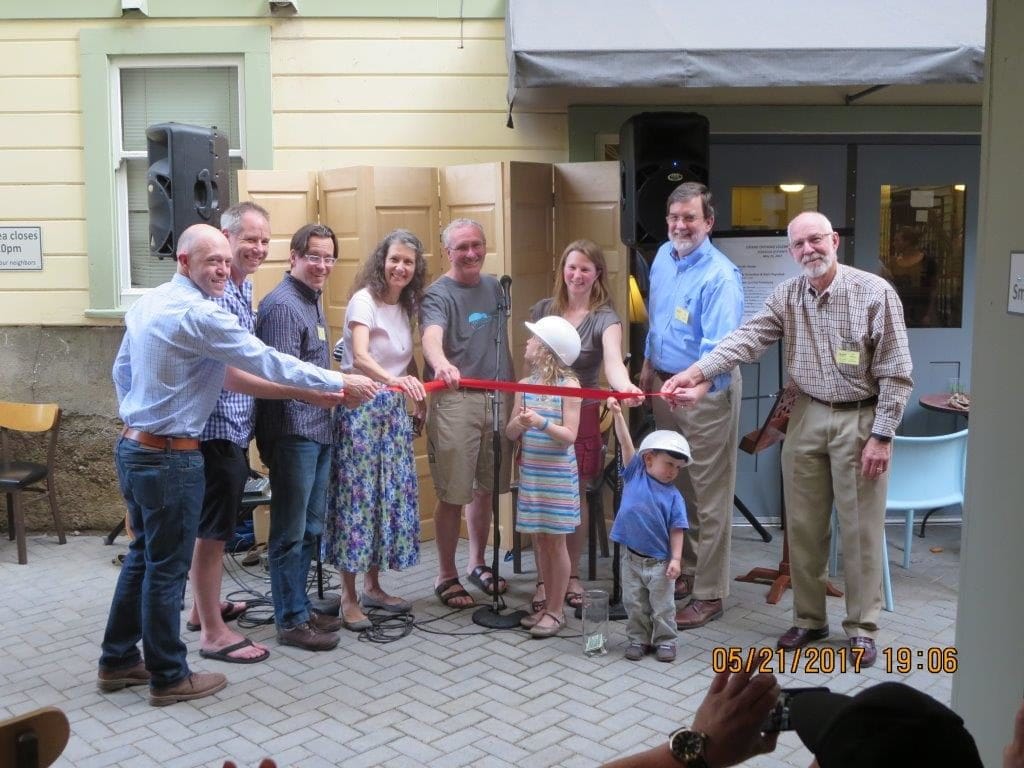 Senior Project Manager Lee Zumwalt and General Superintendent Roland Mack attended the ribbon cutting ceremony for the expansion of the Northwest Hostel in downtown Portland on Sunday.
"This was a fun opportunity," Lee said. "The owners knew what they wanted in the project and their vision brought it all together."