Pence Completes Construction on First Platinum-Rated USRC Structure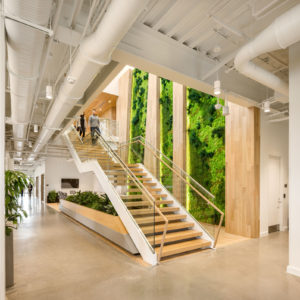 Pence Construction in concert with PJS Land Development, OST, GBD Architects, KPFF Engineers and Glumac recently completed the Treasury Resiliency Building at Mill Creek in Salem. This two-story, 36,000 square foot steel frame structure was designed, engineered, built, and certified to withstand a major earthquake with negligible damage while maintaining high sustainability standards. Ready to operate immediately via generator, independent water source, and solar panels, the tenant–Oregon State Treasury (OST)–can now maintain continuity of operations when the long-anticipated Cascadia Subduction Zone seismic event comes to pass. The net zero energy structure is also up for International Living Future Institute Certification, and is LEED Gold equivalent.
The team's effort to bring this project to life cannot be overstated. All partners involved worked through unique challenges to develop the first base isolated, Platinum-Rated United States Resiliency Council rating in the U.S.