Pence Construction Expands Executive Team, Expertise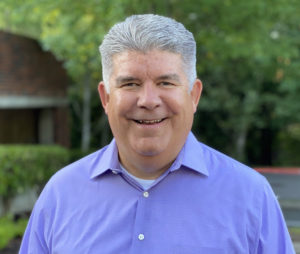 Lake Oswego, OR – Focusing on our growth in current markets while diversifying our offering into healthcare, Pence is proud to announce the expansion of our leadership team.
Tim Baugus has joined Pence as Vice President of Healthcare bringing with him 31 years of building projects and teams in that market, most recently with Skanska. "There is a unique energy in the atmosphere here, one that I look forward to working and growing with," Tim said. "I'm impressed by Pence's dedication to their current clients and their desire to enhance services that will allow them to better serve the Northwest." As VP in the healthcare space, Tim will spearhead the effort to re-establish important relationships, build teams equipped to win these projects, and execute our growth goals in this market.
Pence CEO Paul Schulz sees Tim's addition as the next step in delivering excellent customer service to clients using lessons learned the pandemic. "COVID has shown us all that healthcare needs strong partners who can deliver projects on time and with minimal cost effects even within a crisis, which Pence has been able to do," Paul said. "We look forward to offering that service to healthcare partners across the region."
Pence Construction is a general contracting firm with offices in Lake Oswego, Salem and Bend owned by Paul Schulz and Dave Hays. In business since 1949, Pence has made its mark on Pacific Northwest construction with projects in multi-family housing, office, K-12 education, senior living, hospitality, and retail markets.